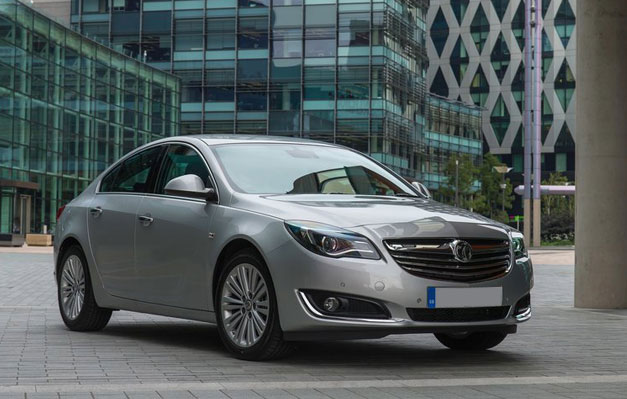 Vauxhall Insignia comes with utmost comfort and practicality
Vauxhall Insignia Grand Sport is a practical family car and it is even comfortable and practical than the majority of rivals in the market. The Vauxhall Insignia has an excellent refinement and practicality just like the Astra models offers in the market. They are good to drive and quite on the move. It is one of the best family cars at a budgeted price. For those buyers who are after the best family car, the Insignia is the best choice. Although the market for these cars is shrinking and as the majority of people flocking towards the SUV market and premium cars like Skoda Superb. It is one of the tough competitors in the family car segment, while the Vauxhall is even more practical and budgeted vehicle. The Grand Sport is one of the best choices and still leads the market with its trendy looks of an SUV and comfort of all rivals, handling and refinement are excellent too.
Vauxhall Insignia Grand Sport 1.6 Ecotec is the choice of the range and comes with a new design language. It also has an excellent interior full of gadgets. The estate variant called the sports Tourer and it comes with a sufficient boot space, unlike other variants. The design navigation trim offers satellite navigation as a standard version. However, the SRI and SRI Navigation trims get sports seats and 17-inch wheels. These trims also have an infotainment system. The decline navigation trim comes with parking sensors and rear USB sockets and the SRI Nav.
Vauxhall Insignia engines
Vauxhall Insignia has a lot of options to make engines and gearbox combinations to choose from. The engine range begins with a 1.5-litre petrol engine. It is a four-cylinder petrol engine capable of cranking 138bhp of power. The transmission option has a manual transmission. There is another engine option of 163bhp and this engine costs a bit more than the previous version. Although it is a powerful version it is less fuel economical at the same time. The next level of the engine is a 2.0 litre Vauxhall Insignia petrol engine which is capable of cranking 256bhp.
At this engine only, there are both transmissions available, an automatic transmission comes with an all-wheel-drive feature however a manual option is also available. Vauxhall called it a combo and is offered in plush elite NAV guise.
Vauxhall Insignia diesel engines
Vauxhall has not only offered petrol engines but it also has an excellent range of Insignia diesel engines as well. Vauxhall's turbo D badged engine comes with a 1.6 litre and 2.0-litre displacement sizes and power ranges are 108bhp and 134bhp respectively. However, the later 2.0-litre engine is capable of cranking 168bhp. A range-topping version of the Insignia diesel engine cranks 207bhp with a twin turbo combination. Vauxhall Insignia has a massive range of rivals where the BMW 3 series, Mercedes C-Class, Skoda Superb and VW Passat. All the rivals have a lot to do at terms or price but they are all comes in premium class so this way Insignia has an advantage.
The Insignia is one of the best cars to drive in the Vauxhall lineup and it offers a smooth ride and tidy handling. It is flat at low speed and notices larger thuds when moving a bit faster. The suspension system sets up things impressively. On the motorway speed, the 1.5-litre petrol engine remains quiet and smooth. However, it will suit the company car buyers as well.
Vauxhall has one of the largest after sale markets in the UK and a reconditioned Vauxhall Insignia engine can be easily sourced in the market in case your engine blows on you.
The following two tabs change content below.
Robert Harrison contributes regularly to Car Engines Blog. He claims to be crazy about cars.