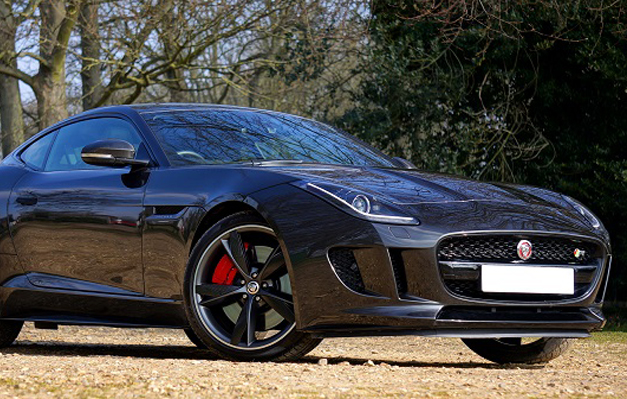 If you want your Jaguar engine to be in top condition, service at regular intervals plays a vital role. A veteran in the world market of cars, Jaguar has provided upscale performance and chic, sophisticated model for years, thus establishing its name as one of the Titans in the automobile business. You need to understand that when you purchase a Jaguar and by chance it got damaged then you can't just take your car to any local shop and you need a certified Jaguar service centre where you take your Jaguar so that you get high-quality services for your car. If you are looking for a reliable Jaguar service, here are a few guidelines to ensure you avail the best service accessible.
Service Facilities Provided at A Jaguar Centre:
When you are getting your vehicle serviced by Jaguar, look out for these criteria:
• Authorized repairer: The first and foremost thing to ensure is that you are getting your car serviced by an Authorized Repairer whose service center is linked to Jaguar's Electronic Parts Catalogue.
• Service plans at a fixed rate: A five-year Service plan will ensure that your investment in the car is protected. Instead of separate payments for individual services, you can afford expert servicing at regular intervals, thus reducing cost and maintaining the residual price of the automobile. It consists of a Scheduled maintenance service plan at an interval of one year or 13,000 km in which you will be charged at a reduced rate of 50%. Service-related payments can be made over the period whenever you avail Jaguar Service. If you sell your vehicle or upgrade it before the termination of the service plan, all the remnant facilities will be transmitted to the new purchaser, augmenting the resale value.
• Warranty: All new Jaguar cars are provided with a standard warranty period of five years or 150,000 km depending on the first occurrence. It is comprehensive enough to cover repairs of a manufacturing fault. An extending warranty plan for 12 months or 24 months can also be purchased in addition to the standard plan as long as 24 months have elapsed since the date of delivery to the owner who bought it first. Besides Standard warranty, Jaguar service also provides warranty coverage for reparation of damaged parts and accessories (Parts & Accessories Warranty) and replacement of rust-corroded body panels (Paints and Corrosion Warranty) free of cost.
• Region: Warranty periods and specifications vary from region to region, causing alterations in warranty plans and specifications. The regions defined for Jaguar Service are USA, Russia, China, Africa, Europe &UK (Turkey excepted), Turkey, Overseas, Australia or New Zealand, Middle East & North Africa (MENA), and Latin America.
• Genuine parts: If you are getting your car serviced at an Authorized Repairer, make sure that only approved Jaguar Genuine Parts are used by the service technicians.
• Roadside assistance: This is a breakdown coverage service catering to motorists stranded on the road in case of emergencies ranging from immobilization or punctures to accidents. The Operations Centre or the Emergency Assistance Centre is functional 24 hours per day, all through the year. A Roadside Assistance number can be contacted to register the complaint. The vehicle will be hauled to the nearest Jaguar Authorized Service Centre if repairs cannot be carried out on the roadside. You can also choose towing facilities if your car is involved in an accident by paying a certain amount.
• Vehicle Health Check (VHC): The main components of your vehicle will be checked free of cost and the findings will be presented to you in a report colour-coded with red, green, and amber, every time you drop in at an authorized Jaguar service centre.
Why Should You Choose Jaguar Service?
An authorized Jaguar service centre consists of highly-proficient and trained personnel who use specialized diagnostic equipment for problem identification. Every technical operation is carried out with reference to Jaguar's Global Technical Reference Manual. At the end of it all, they will officially stamp your Service Portfolio Booklet in the Service Record Section.
The following two tabs change content below.
Robert Harrison contributes regularly to Car Engines Blog. He claims to be crazy about cars.