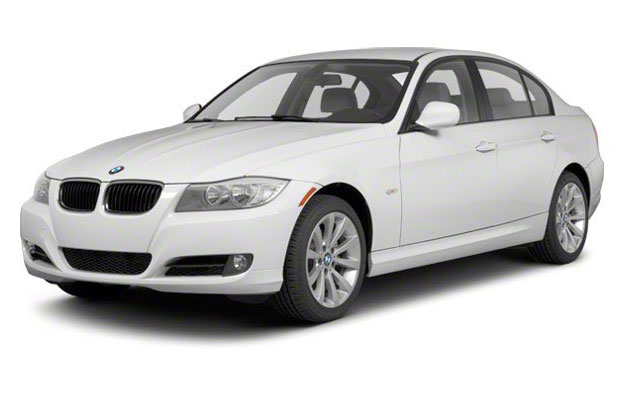 The BMW 335d has an abundance of amenities that will astound you
The BMW 335d is quite appealing because of its stunning appearance, unmatched exterior, and strong engine. There's no disputing that the BMW Group has built a strong reputation by manufacturing classic and beautiful automobiles like the BMW 335d.
To summarise, this is a vehicle with 428 lb-ft of torque, a strong diesel engine, and a smooth transmission. The BMW 335d has an abundance of amenities that will astound you. It will never leave you stranded at a long-distance place on your schedule.
All of its qualities, it goes without saying, begs to be appreciated. The designing and manufacture of this well-equipped vehicle are done with all of its originality and magnificence. As a result, it stands out from the throng. A wide range of attractions will keep you spellbound. It provides a smooth ride and plenty of power. This automobile is not an exaggeration when it says it belongs in a top notch automotive collection.
Exceptional diesel engine
It boasts a strong torque output of 580 Nm at 1750 rpm. With 210 kilowatts at 4400 rpm, there's no doubting the engine's power. The six gear transmission is standard with the evergreen BMW 335d engine for sale. Not to add, the BMW 335d is regarded as a classic and benchmark luxury automobile.
This automobile is powered by a 3.0 litre 6 cylinder inline 2993 cc twin turbo diesel engine. The BMW 335d's engine delivers maximum performance. Its powerful diesel engine is a twin turbo that increases significantly at low rpm. It's worth noting that one feature is shared by all BMW 335d models: the engine.
Its diesel engine is dependable and efficient. Even though most people are switching to alternative engines, such as petrol or electric, most motorists still prefer diesel engines like the BMW 335d. However, you must ensure that it is always filled with pure diesel.
A wide range of BMW 335d models are available
It's worth noting that the BMW 335d comes in a variety of versions, each with its own set of characteristics, but the standard features stay the same. Obviously, it is a matter of personal preference and taste. If you want something simple, the 335 M Sport or 335d SE is the way to go.
The Touring variant is the one to opt for if you want a station waggon. Similarly, the BMW 335d SE Highline and M Sport Highline are designed for customers seeking a high-tech and intelligent vehicle. Inside, touring versions offer a lot of cargo capacity.
These models will appeal to people who value having a large and comfortable vehicle for long trips. For all those searching for a replacement engine for their BMW 335d, a cost-effective alternative of reconditioned BMW engines in the UK is now accessible in the market across the country.
Features that scream to be seen
Other appealing aspects of this magnificent vehicle are its maximum torque, which varies from 135 to 170 per cent, and its 20% fuel consumption. The fact that, unlike other diesel engines, this one produces fewer harmful emissions into the atmosphere makes it even more enticing.
Let's have a look at how it works in the BMW 335d. Blue Performance is a particle filter featuring urea injection, Selective Catalytic Reduction (SCR), and a filter oxidation catalyst. AdBlue converts the nitrogen oxides in the exhaust gas into nitrogen and water, which is a relatively basic chemical reaction.
This strong car provides a fantastic ride in a variety of driving conditions. For example, while ascending up a curve, its diesel engine continues to function at the same strong rate without stopping. As previously said, the fuel efficiency is fantastic, completing 100 km in under 6.1 litres. Similarly, the brakes on the 335d perform admirably in all types of crises.
The BMW 335d's cabin is warm and comfortable, with modern materials and electronics. The automobile now has a higher degree of quality and ergonomics. As a result, the iDrive controller endorses outstanding performance in this area.
The atmosphere is warm and inviting, with a feeling of being at home
Safety is always the first priority for purchasers, and this need is much more evident when purchasing a vehicle for a family member. When it comes to safety features, 335d delightfully reveals that you will be completely satisfied. There are airbags on all sides, including those in front of the driver and front passenger, as well as side airbags. ITS head airbags are also available in the front and back of the vehicle. The Dynamic Stability Control Plus system, which includes ABS brakes, is another safety feature. Dynamic Traction Control, Automatic Stability Control, Brake Fade Compensation, Hill Start Assist, and Engine Drag Torque Control are some of the other safety systems that keep passengers and drivers safe.