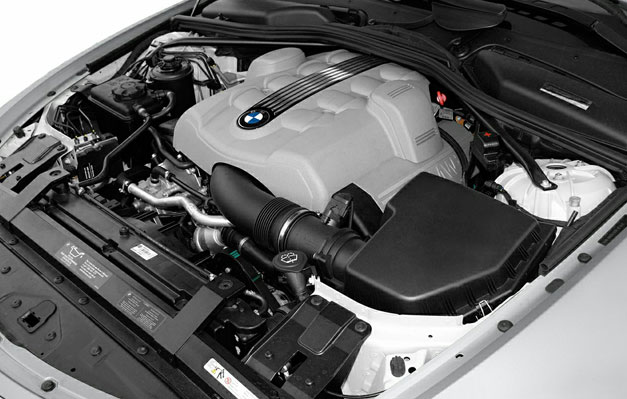 We all know the frugal nature of these units so you can drive as much as you like
Big car big money and an array of features define BMW 635 d in few words. It is really fun to drive a car just like any petrol model car from BMW. You also get BMW 635d replacement engines for sale to continue with the car. The engine of the car is powerful and build for superb performance.
Twin-turbo diesel engine provides the required appeal to the car buyers as they know they will have good acceleration too. This car got a 3.0 litre twin-turbo unit in 2007 and made the car the right choice of many buyers. That was the time when diesel did not a faced any emission figure scandal so quick acceleration did the trick.
In fact that 3.0 litre unit was an award winning unit of the time and BMW 6series buyers were waiting for it in a car of the series. It is easily at par with 630i and even matches the excellence of stronger 650i. BMW provided a reason to prefer 635d over other options in the series.
We all know the frugal nature of these units so you can drive as much as you like. With a full tank you can cover more than 600 miles and on a mixed cycle fuel average remains above 40 mpg. This fact alone makes buyers fan of BMW 635d. These cars are in good condition still liked by people.
Their used engines also make sense for low fuel average. The 3.0 litre unit is capable of 286bhp and a maximum torque of 427 lb-ft. these figures are very impressive as you know the fuel average it delivers.
This two doors coupe has an aggressive and stylish look
At low revs of 1750 rpm, you will get the maximum torque so performance in the sprint is also pleasing. It reaches the set speed limit of 62 mph in 6.3 seconds, which is better than the performance of 630i. Love of petrol units for their quick acceleration has been beaten with performance.
It comes with six speed manual gearbox and shifting remains smooth from down to up and up to down. BMW engineers should be praised for the engine that has made people think of diesel engines for peppy performance. Usually, petrol units are preferred over diesel unit models of the series for their quick sprint time.
Refinement of petrol unit will be missed but the roar this unit matches to the character and performance of the engine. People may enjoy it rather than complaining about the growl. reconditioned BMW engines have appeal due to their ability to perform and also for their low price.
Reconditioning makes these engines shine further. Different trim levels let buyers have BMW 635d in attire and with features of their liking. The sport model comes with bigger wheels to enhance the sporty look of the car. This two doors coupe has an aggressive and stylish look though not altogether modern at that time.
The car has a character and most buyers were much concerned with it than its look. Two doors body makes access to rear seats uneasy and people face the same issue when they want to get on back seats of this car.
You have to pick optional features
In real life, you find the car quick due to its ability to accelerate quickly. The engine of the car keeps things smooth when you push the pedal to gain speed so you do not feel the engine doing a big effort to respond to the push of the speed pedal. The fuel economy is 32 mpg and on the motorway, it can return you around 37 mpg.
It is a real benefit of the car. It is not a cheap car so buyers expect much from BMW to add in it. You have to pick optional features to make it equipped as you like. The navigation system and active cruise control are two very useful specifications for which buyers have to make an extra payment.
At the same time, you have to appreciate BMW for adding features as standard, which you do not find in competitors. Parking sensors, xenon lights on the front and leather upholstery have been made standard whereas Mercedes does not offer them as standard. Cars have become popular on facts and people also provide feedback after driving and riding to rate it.
Carbon emission is 183 g/km
Good fuel economy and plush interior make this car a good choice even in used condition. Different servicing deals are offered by the manufacturer at a very good price to keep the car in excellent condition. Vehicles demand care to keep their performance level, otherwise, you could not get what you desire from your car.
You get a warranty of three years of 60,000 miles, whichever comes first. You must observe service intervals, which are quite important to know the condition of your vehicle. Carbon emission is 183 g/km so you have to bear a high annual road tax in the United Kingdom to keep running. People are moving towards greener cars, which ensure low carbon emission and modern cars particularly offer desired emission figures. You get air conditioning, heated seats, climate control with other facilities and these are to make your travelling experience good in BMW 635d. Electric sunroof, windows and wing mirrors make things easier for the person in driving seat.