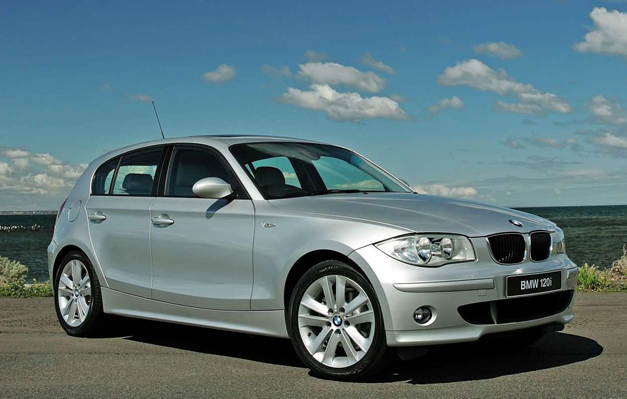 BMW 120i is far better than its competition with its powerful and efficient engines and adjustable rear drive chassis
The UK car market has a serious competition at this level of vehicles and there are more than 150 different makes and models that are selling their hatchbacks. Even the big giants like Audi, VW and Ford are offering more than two hatchbacks at the same time. But BMW can be seen stand apart with its 1 series. They also have a number of trims and models with a wide range of engines to select from. BMW 120i is a hugely popular model in the UK and both major buyers including company car drivers and retailers love to have 120i for the drive or for sale in the UK. The 120i is the member if BMW 1-Series petrol family and this series were introduced around a decade ago and now it has turned into a milking cow for German automaker in the UK.
BMW 1 Series engine line-up
There is a big range of engines available on the BMW 1-Series and out the range, the loved ones are BMW 120i engines in the UK. There is no exclusion to select a three-door version or a five-door version in the 120i range. BMW offers a 1.6-litre engine in the 120i models and in 2015, these engines were tweaked and updated to deliver more refined performance and efficiency. These 1600cc engines are now offering better fuel economy than ever before. The rear wheel drive system offers a plenty of grip on the road and a lively steering system controls it on the road to give you an exciting drive all the way.
The small compact 1.6 Litre petrol engine is a four-cylinder unit and it cranks 170hp with a torque of 250Nm. This powerful engine enables the car to sprint on the road with a top speed of 140 miles per hour and makes 0 to 62 miles per hour in just over seven seconds. The car feels powerful and punchy on the road and makes pulling into the heavy traffic easy and smooth while overtaking on the motorway is also not a big deal even with the reconditioned BMW 120i engine in the UK.
The six-speed manual transmission is paired with the 1.6 Litre engine and it works comfortably with the engine settings. Fuel economy as stated is excellent and the 120i delivers just under 50 miles per gallon on average.
BMW 1-Series 120i Trims and Version
Currently, BMW is offering three trims on all its 120i models, you can opt either one. The 120i can be bought in SE, Sport, and M Sport trims. In 2015, the 120i including all the 1-Series models has received a facelift but the standard equipment offered on the 120i is reasonably perfect indeed.
The entry level trim SE has equipment on board like sat-nav system for navigation, keyless entry and starts, door mirrors are electronically heated, and you can enjoy the rain with automatic lights and wipers. It also has climate control system, DAB Radio, a range of speakers and Bluetooth connectivity with your phone. This trim also offers fog lights and 16 inch alloy wheels. At the same time with all these features included, if you pay a bit more money, then you can buy the sports trim of the 120i. In sports trim your wheels would be updated with 17 inch alloys, you would get ambient lights, sports seats and sporty exterior styling cues across the body.
In order to have a top class model, fully loaded 120i, you have to pay a bit more money for the M Sport version. This trim would give you 18 inch alloys, M Sport aerodynamics, M body styling, M suspension and the most importantly alcantara upholstery. Now let's dive into the BMW 1-Series engines line-up to see what engine can be opted to enjoy the ride in this compact hatchback.
The following two tabs change content below.
Robert Harrison contributes regularly to Car Engines Blog. He claims to be crazy about cars.